I put on one of my favorite outfits, did some pretty amazing hair and took the hour long drive to the wonderful Swan valley wine region in Perth. If I am honest I didn't know what to expect, I knew there would be market stalls, a pin up competition and a small collection of cars but I didn't think it would be to busy. Oh was I wrong, it was packed. Cars where lining all the streets but thankfully we somehow got a spot right near the entrance and didn't have to walk far at all. I was very surprised by the size of it but very excited!
Of course I had to get my picture taken with the two cars that matched my outfit! (My boyfriend doesn't take the best of pictures, sorry)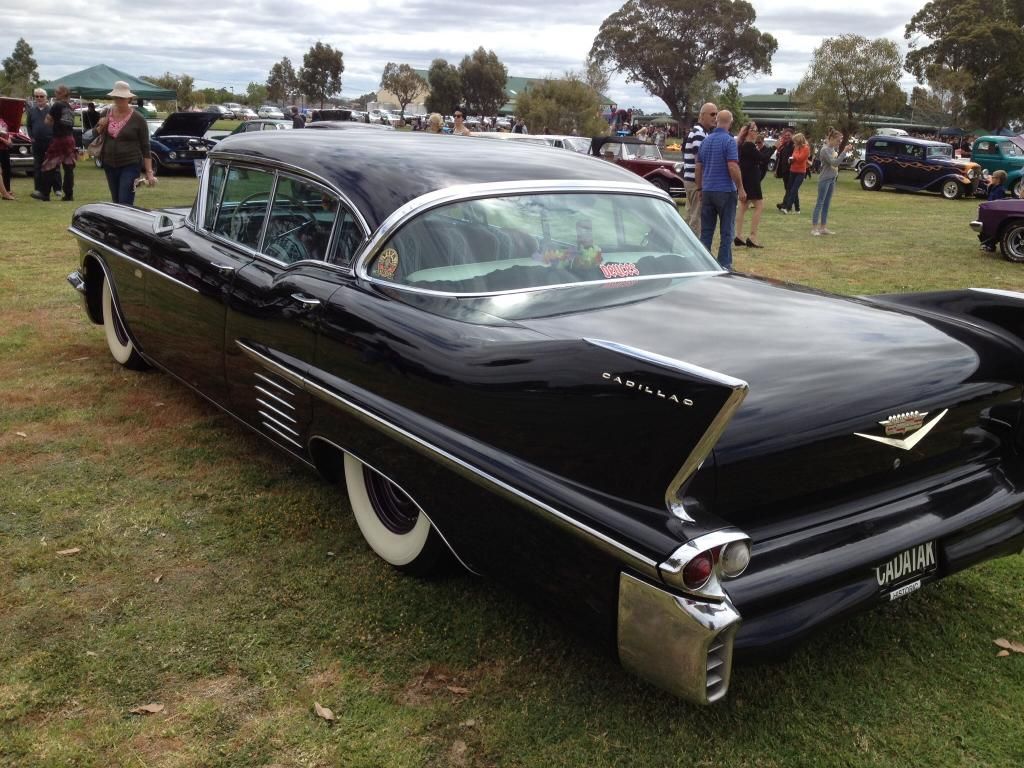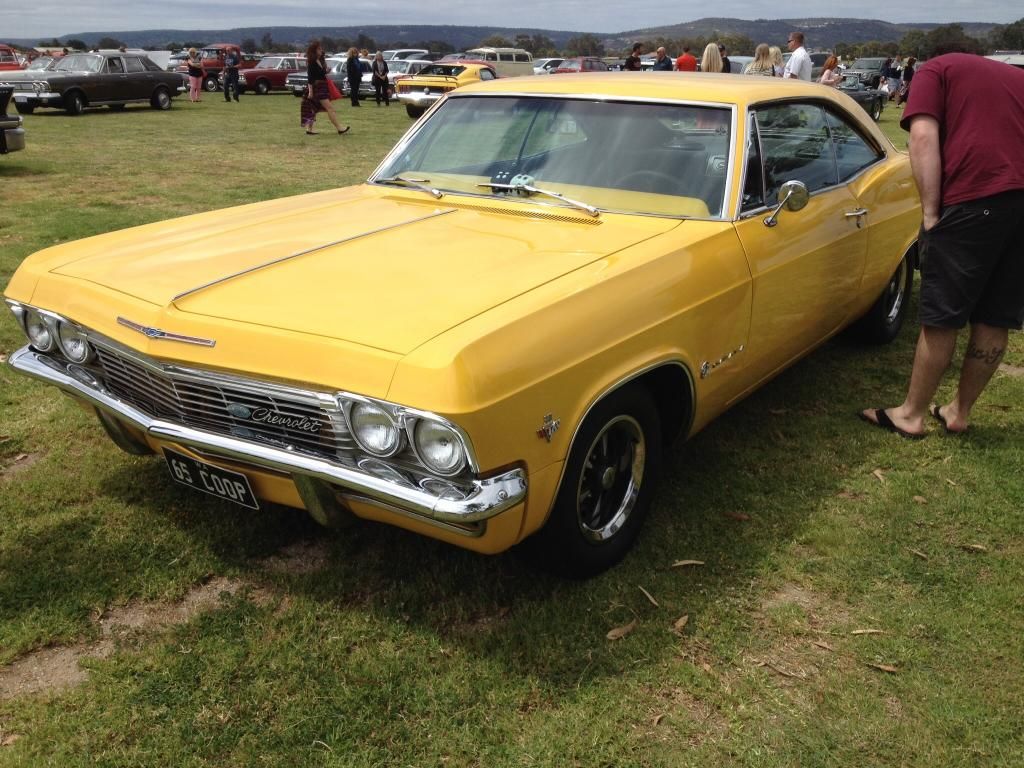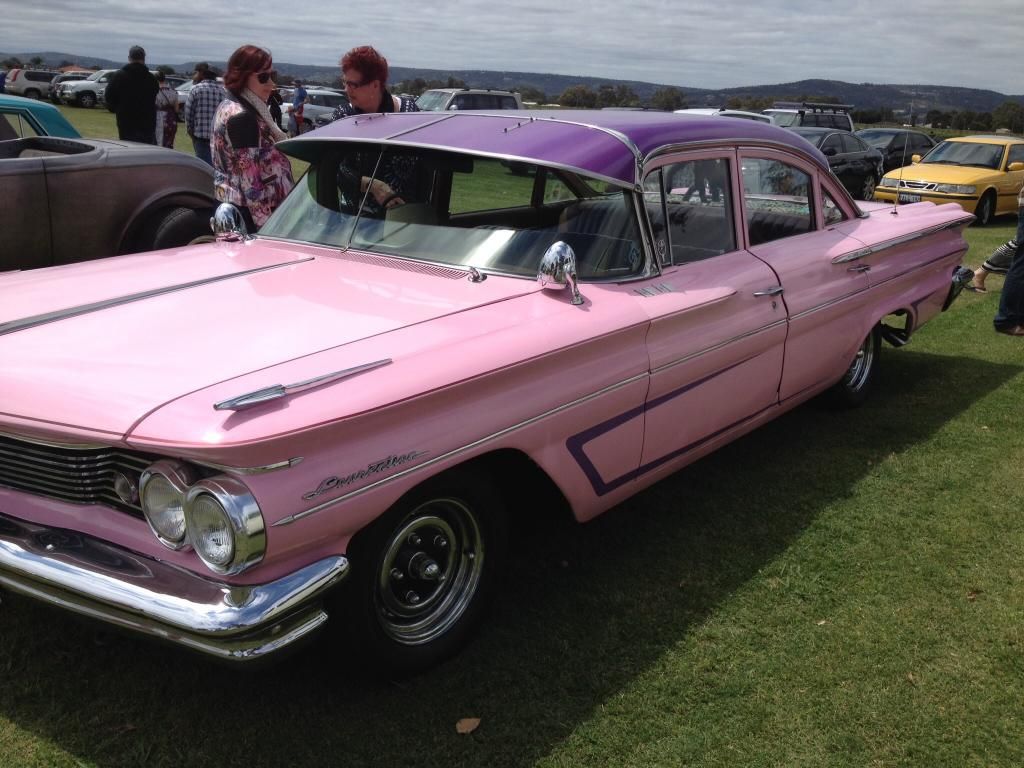 I do wish I had gotten more and better pictures of the amazing cars but silly me was too much in love with them to think straight, oh and there was always a heap of people surrounding them.
There was also a small selection of vintage caravans to! Oh I can not wait to own my very own one day. They was all so cute inside and out and the flamingos where a nice touch!
I nearly forgot to post about my amazing hair day! I popped a foam roller set in the night before, even while doing it I thought the results where going to be kind of shitty. When I took the curls out they wasn't as full as normal but with a little brushing and teasing I ended up with one perfect hair day that landed me lots of compliments.
My outfit details:
Cardigan: Coles Mix clothing range
Shoes: Shoe show
Belt: Second hand
All in all it was a very good day and it was so nice to see many familiar faces and some new ones! Just can't wait for the next one now :)