So if you have me on Facebook you would know that I ordered myself this wonderful looking Audrey styled dress from Lindy Bop. I have had my eye on this print for ages and didn't want to miss out, I did end up featuring it in one of my first Things I love posts if you can remember :)
I already own 2 Lindy bop dresses. One that I do wear often but is made out of an odd stretchy material that required constant ironing and the other is a dress I have never worn due to how unflattering it looked on me. So as you can see, I have always been a little unsure on Lindy Bop and never felt the need to order again due to disappointment. However, they have been bringing out a lot of cute designs lately and have grown widely popular since I first found them, so I had a read around at some reviews and thought why not, I'll give them another go.
I found the best place to order was directly through the Lindy Bop website. There is a heap of places I found in Australia that stock the dresses but they tend to bump the price up to around $80, then there's postage on top of that. The dress its self ended up costing around $45 and postage was about $10 on top of that, so it really was not that bad. Postage took around a week to get to Perth.
My Lindy Bop package arrived yesterday morning, and I of course popped it straight on and took a bunch of pictures to share with you all! They are not the best of images as I was also heading out the door at the time so I apologize.
My first thoughts when I opened up the package was about how soft and light the material was. I knew straight away that this was going to be my go to dress for summer as it just looked and felt so comfy. Secondly I was a little surprised that it was lined. Other dresses I own or have seen around the same price range are very rarely lined, and if they are it's rather poorly.
I did order a size UK18 in this style while my other styles are around a UK20 - 22. If you are unsure on size, just measure yourself and go by them. Each item on the website has its own size chart, and yes each style is completely different so be careful. Some of the items have stretchy material, this one however does not. There is a huge range of sizes, which not enough company's tend to have. I am also pleased that it's not certain designs that come in the bigger sizes but all the designs are in every size. Such a plus!
I have never worn a dress shaped like the Audrey and was a little worried about how it would make my neck and chest area look. I didn't want to suffocate the boobs! Thankfully there was plenty of room.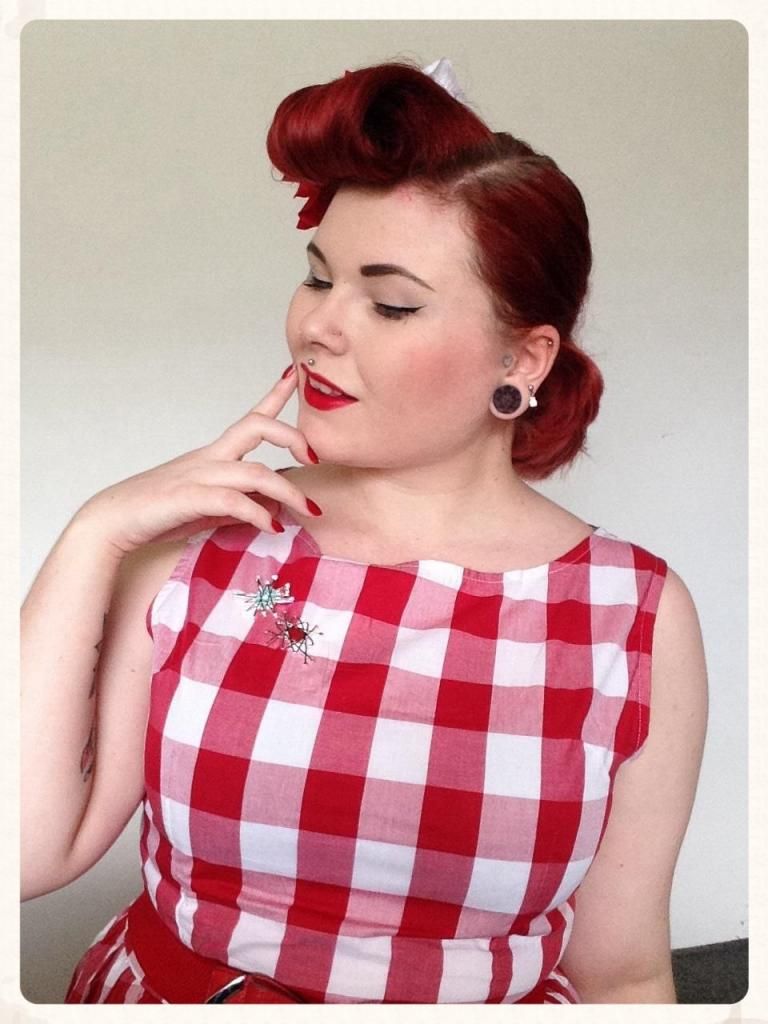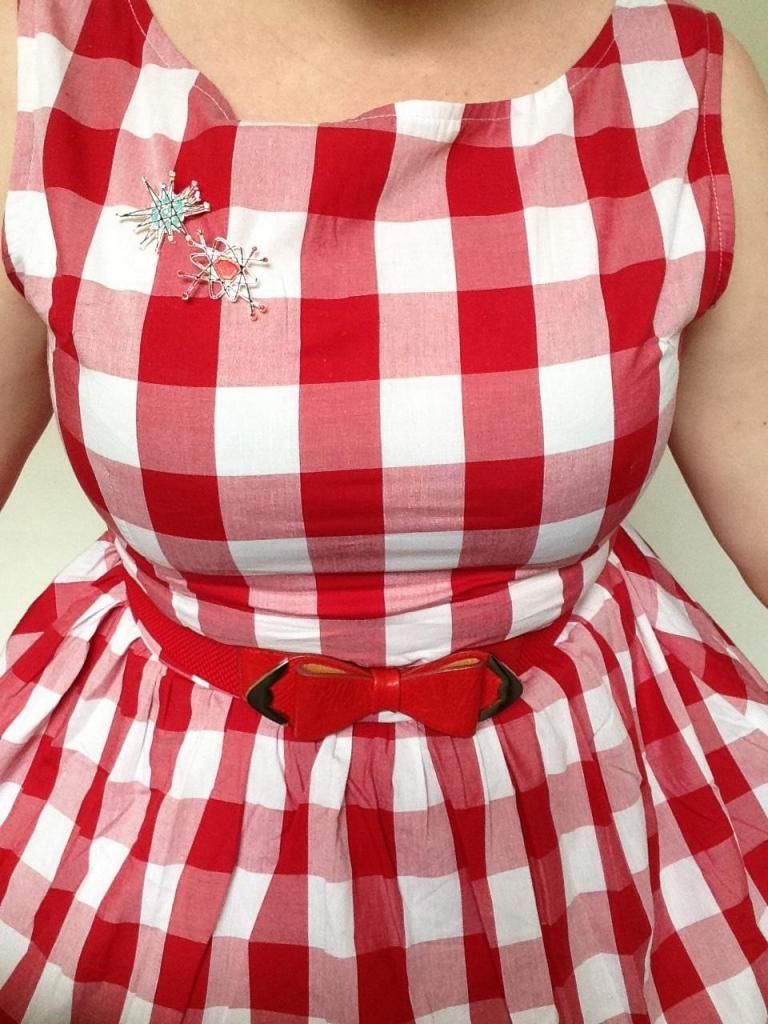 Other than being a little too big and baggy up top (my lack of boobs), it was a perfect fit all over. I could have gone down a size but then I may have been a little uncomfortable.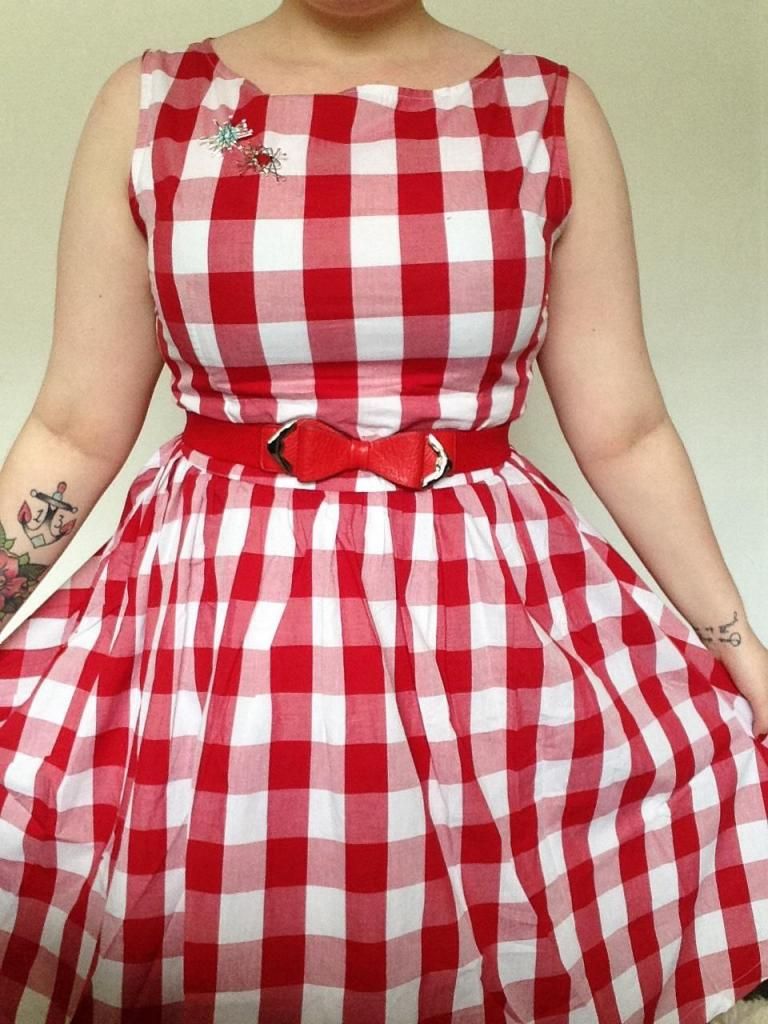 The dress does come with a small matching fabric belt but I felt the need for a bit more contrast against the bright colours. Oh and yes, it is that colour in real life! They are so vibrant and great!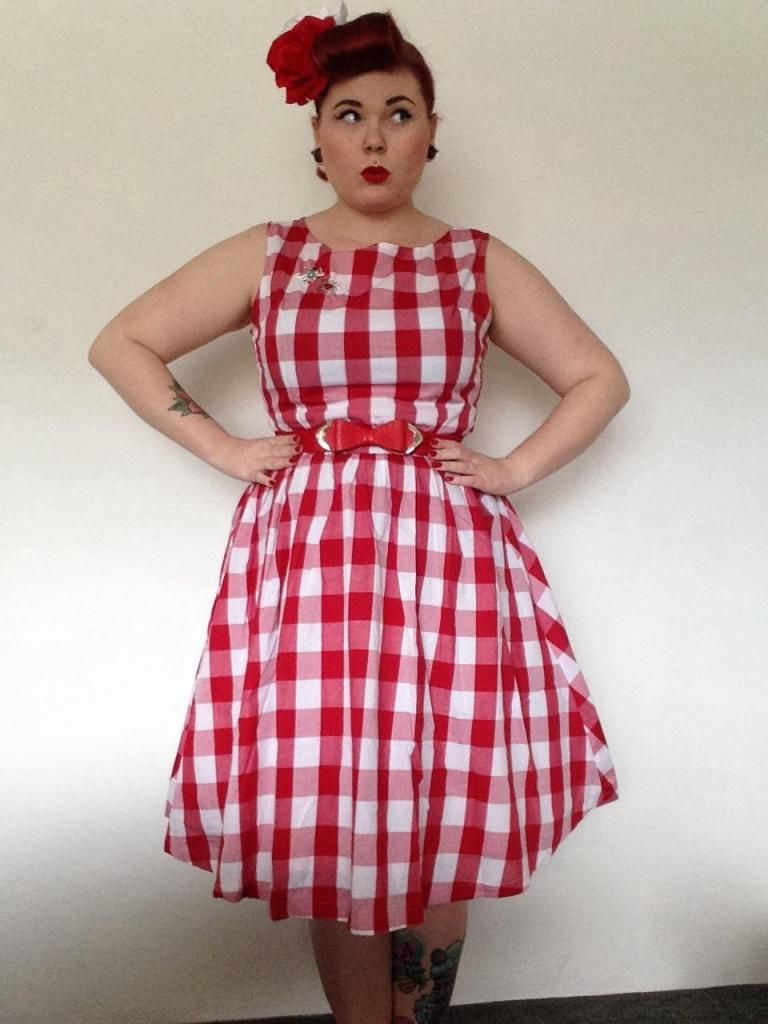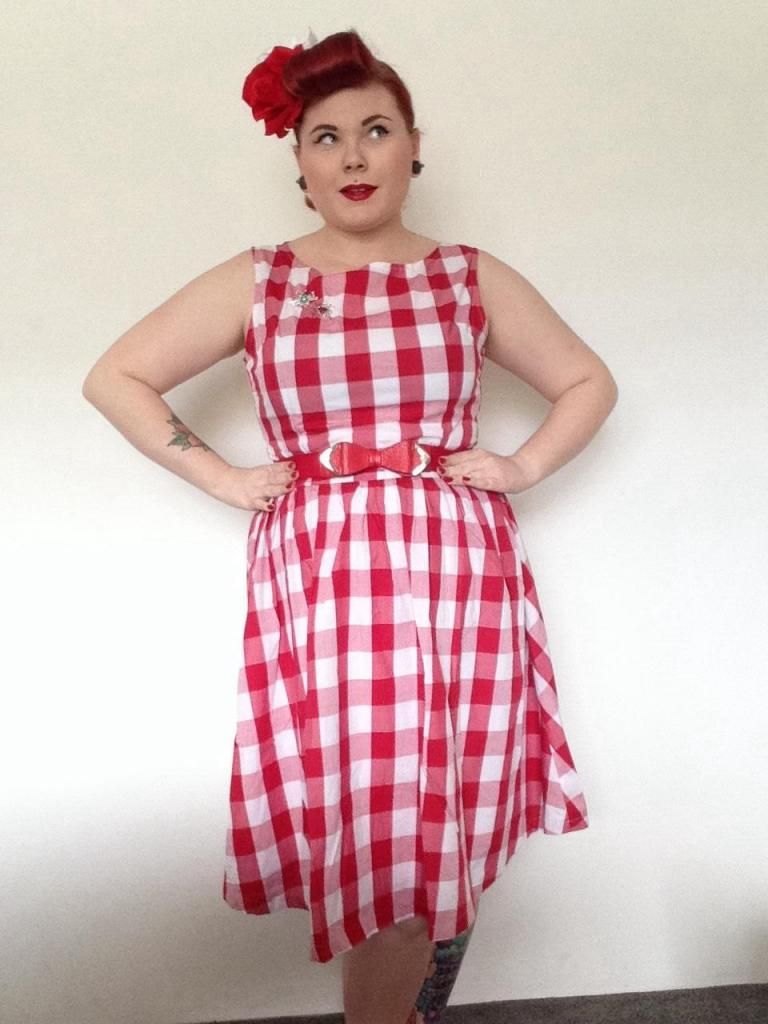 With Petticoat Vs Without
I thought I would show how the dress sits when a petticoat is not worn. There is so much shape in the dress without the petticoat, so it's great to just throw on and comfortably pop to the shops in (or any task if petticoats are not your thing). I however am a huge lover of petticoats and bigger dresses so I am more for the fuller shaped skirt.
(I look like such a dork in that second picture, sorry!)
Here's a few more snaps to show you how the dress looks
:)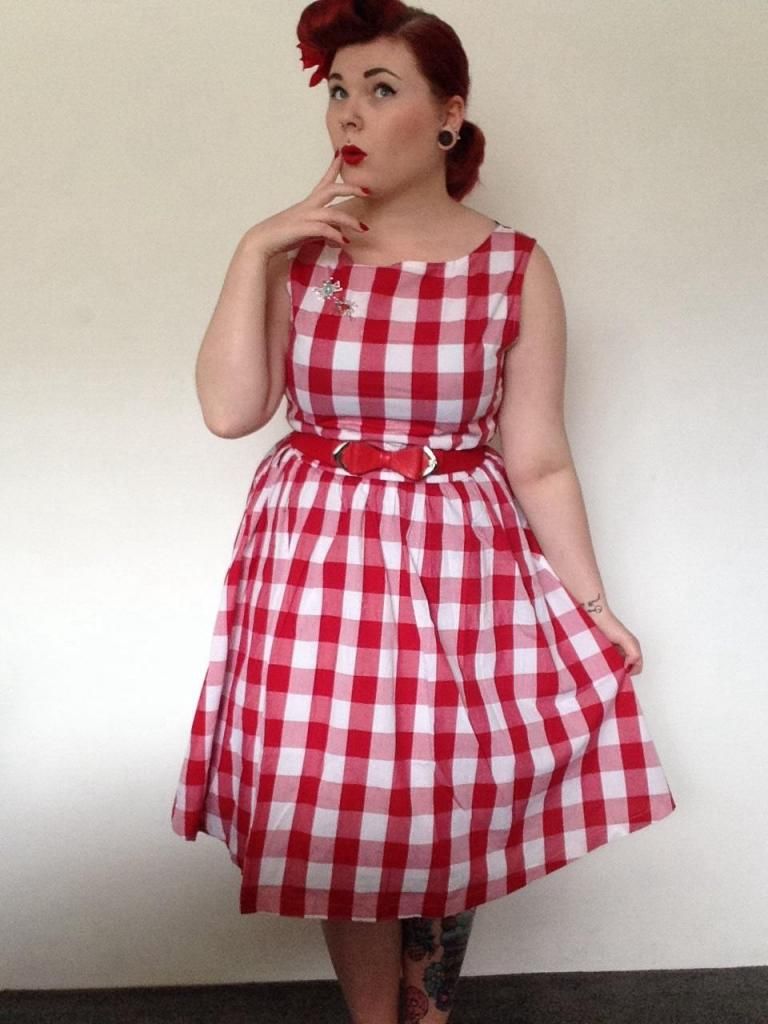 Before I went out I did end up popping on a black cardigan to keep myself warm. It still looked good! I ended up getting a heap of compliments on the dress and myself.

Other outfit details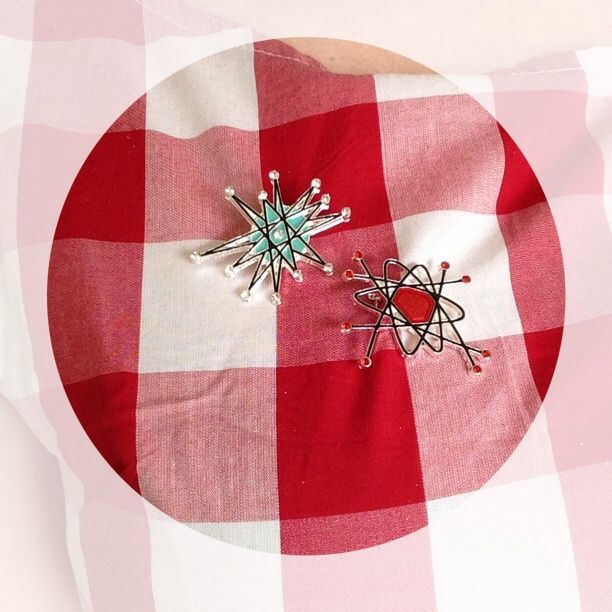 I got these amazing brooches in the mail today too! They was a lovely gift from The Crave yard for popping them in a post a few weeks ago!
Be sure to give them a look! They have so many amazing items!
My belt in these pictures (I also own it in black) is from
Dangerfield
. The website does not sell it no more but I do keep seeing them pop up in stores. More so the clearance stores.
My hair flowers are from Gloss and the $2 shops nearby.
:)


I really do hope this helps you in deciding on whether or not to try Lindy Bop for the first time, or even an Audrey dress. For the price you are paying they are really great quality and super cute so you can't go wrong really.

I have another Lindy Bop dress due this week and because of how amazing this one is, i'm even more excited! I will defiantly be posting up a review of that one as well!

(I am sorry if there is any mistakes in this post. Sims 4 came out today and I couldn't pull myself away. It's now 12:40am. I need to sleep)