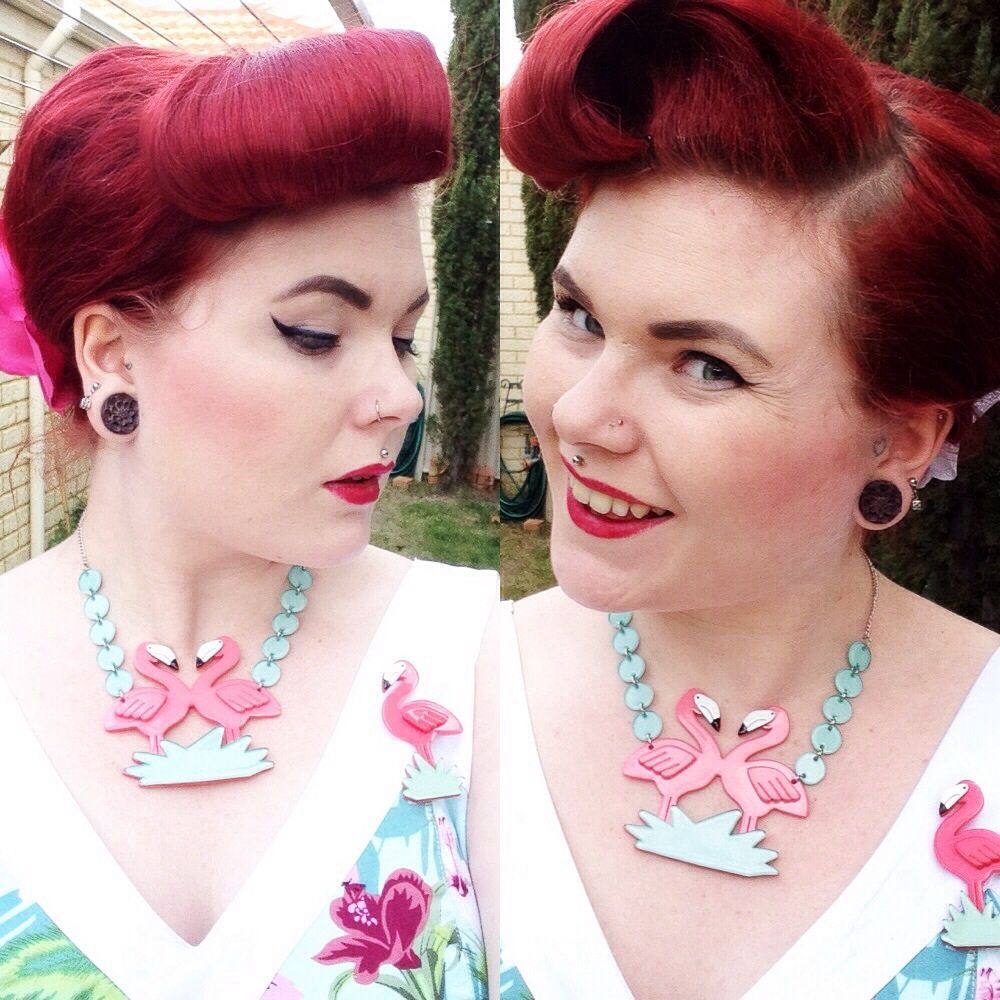 Necklace and Brooch: Erstwilder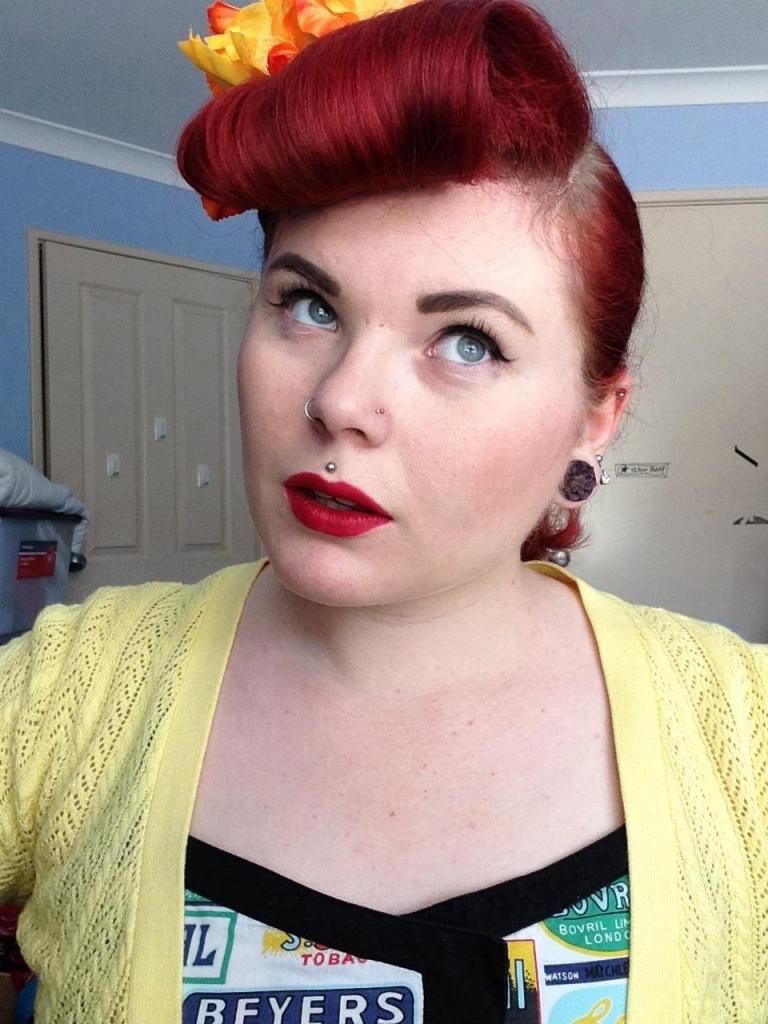 One of my go to easy fringe styles is the rolled side bangs. I can normally do the fringe in under 2 minutes and then popped the rest of my hair into a ponytail, bun, beehive, curls and probably more. Its a simple hairstyle that still looks super cute.
This style is very similar to how I do my
bumper bangs
but can be far easier.
You will need: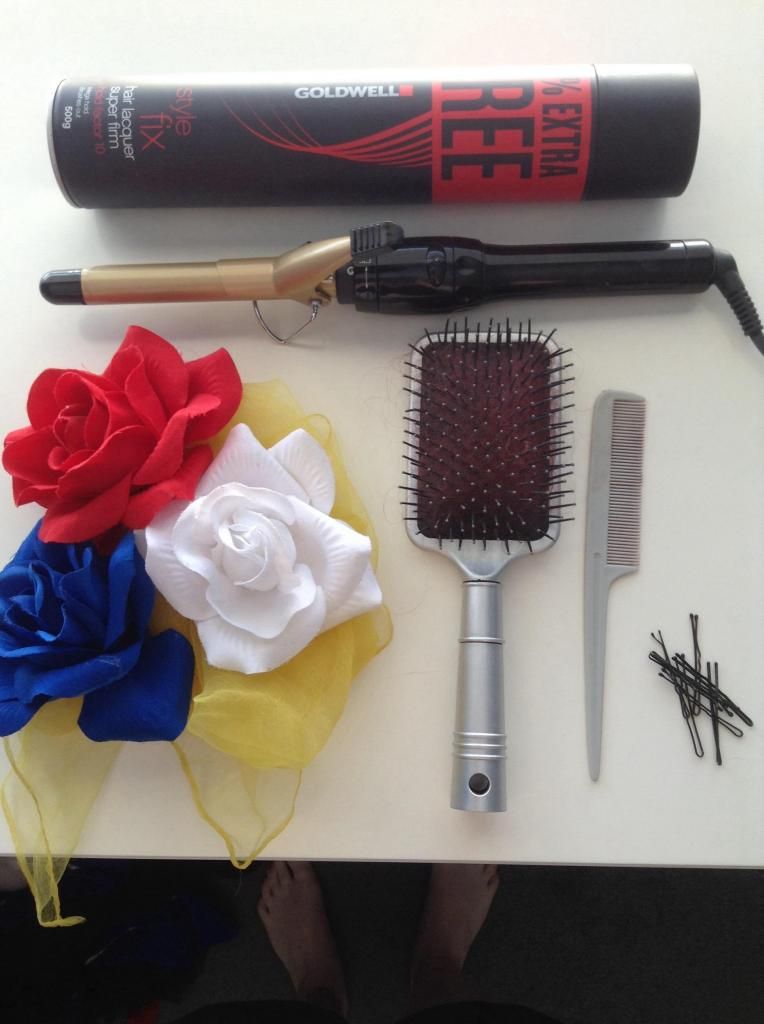 Hairspray
comb
brush
bobby pins
curlers
hair accessories (optional)
Hair tie or clip (not pictured)
Brush out hair and make a section at the front (pictured), clip or tie the rest of the hair back out of the way.
Hairspray the base and tease with the comb. You want it to be standing similar to mine.
Give the ends a slight hairspray, leave to dry a little then curl. Don't hold the curlers here for more than 10 seconds.
Roll the hair up to the side.
Notice how all my ends have stuck together, this was because of the hairspray. This really helps to keep the roll neat and pin in place easier.


Pop a bobby pin in each side of the fringe. Sometimes you may need more than one.
Hairspray each side and tuck in any fly a ways.
You may need to pull slightly on the inside to create an even and longer roll.
Hair flower made by me.


Style the rest of your hair and add hair accessories!
Finished!
Super simple hair style in under 2 minutes!
If you need extra help, check out my
bumper bang tutorial
or just ask below.
:)
Remember practice makes perfect!