So a lot of you have heard of the very inexpensive foam hair rollers that look just like this:


Image from Google images
I think I picked mine up for around $3 a 6 pack from my local supermarket but you can get them from almost any beauty/hair shop or even $2 shop out there. I ended up with about 24 rollers which just covers my head, sometimes I have left overs.
I often put these in after I have washed my hair but ONLY when my hair is around 85% dry, other wise they will not work. They can also be done in between washes, just use a simple spray bottle with water and lightly spray each section as you roll them. I picked one up from IKEA for around 95c.
There is many products out there you can use to set your hair and I am still looking for the perfect one for me (suggestions welcome) but for today's set I applied a small amount of curling mousse and a light spray of hair spray afterwards.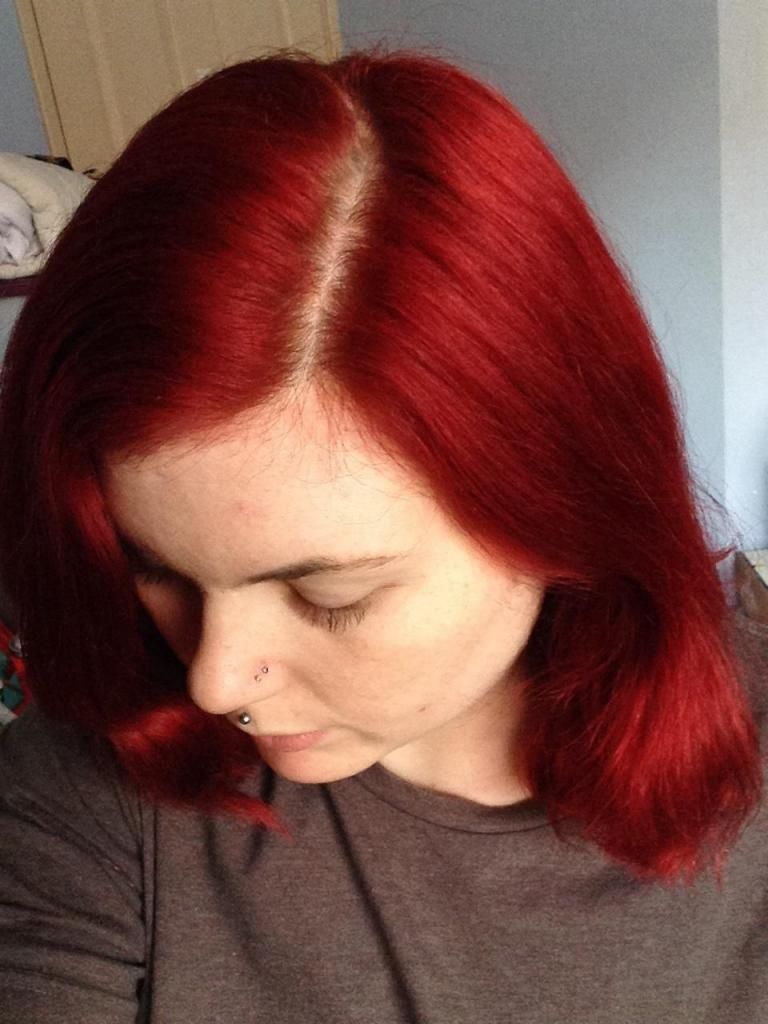 I like to part my hair to the side when doing this style.
Try not to twist the ends or let them get frayed when putting in the curlers as you can end up with a very frizzy outcome.
Just keep going until you have covered your head.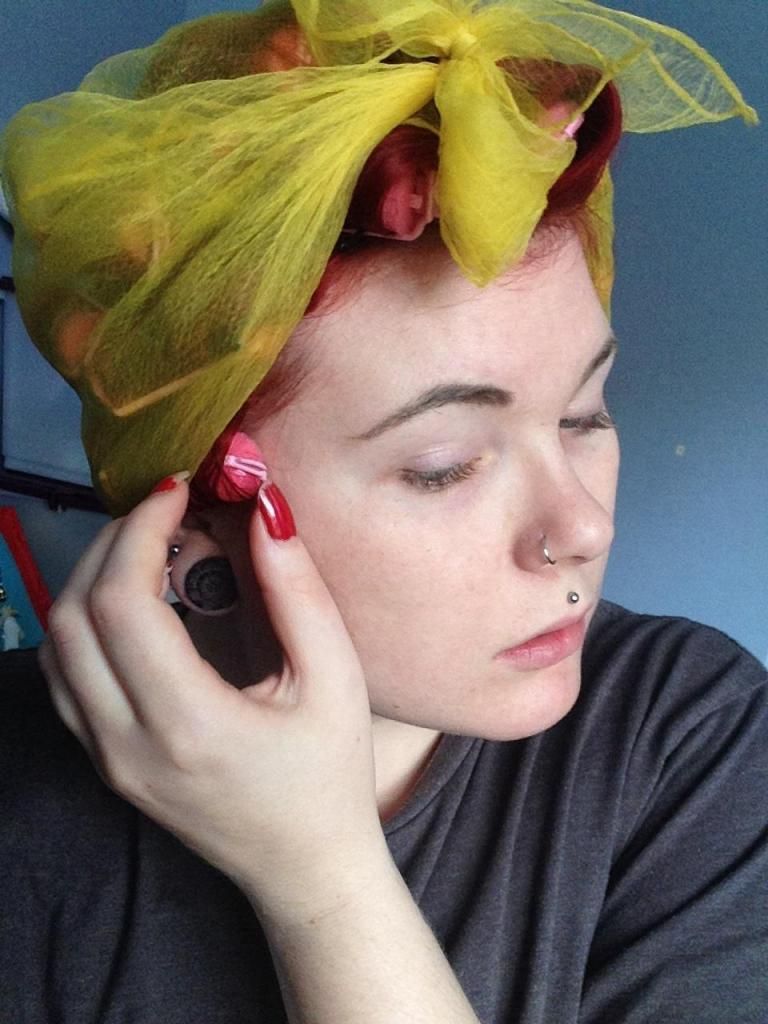 Pop on a head scarf once done to keep every thing in place.
The great thing about the foam rollers is that they are so comfy to sleep in, so you can set your hair the night before and save time in the morning.
I did mine during the day this time and have just been laying around without any bother.
You do have to leave them in for a lengthy period of time to get the best curls.
6 or maybe 7 hours later
Yes, I did put make up on just for this post :)
I carefully took all the rollers out, trying to keep hold of the curl in the first one, then brushed my fingers through to create an unattractive mess :D
I used a round brush to carefully brush the curls out to how I wanted them to look, this took around 5 minutes to achieve and really is not that hard. Just keep going until you are happy with the result. I teased my fringe up a little to give volume to the curls and added a cute hair clip, finished the whole thing with a bit of hair spray.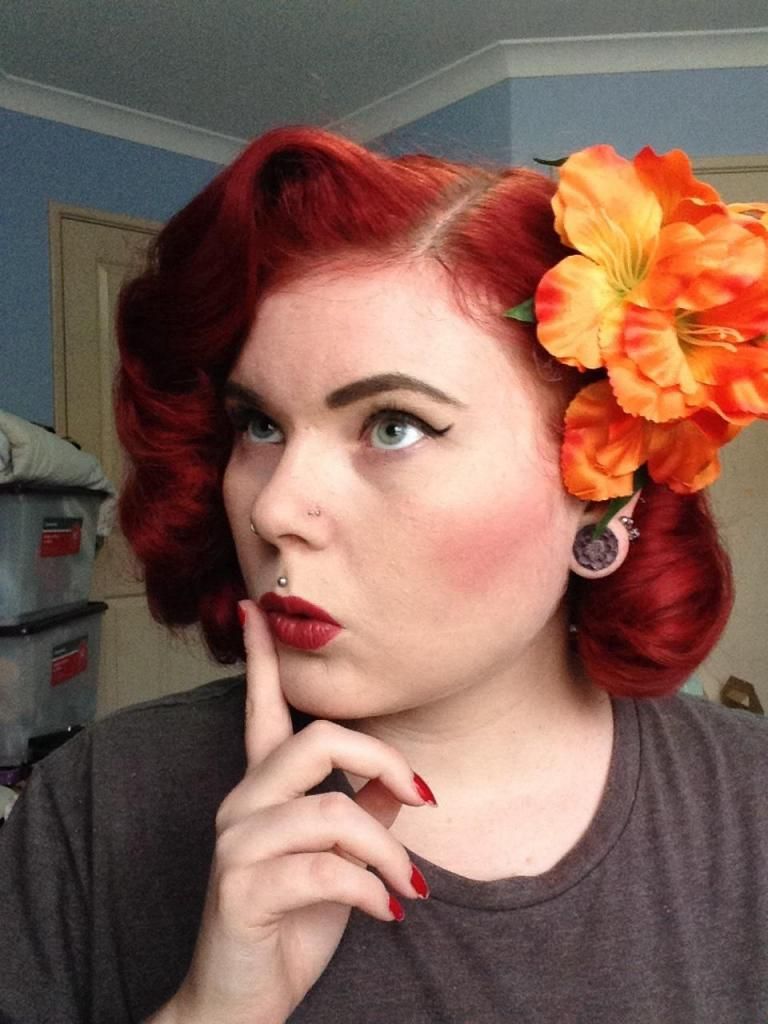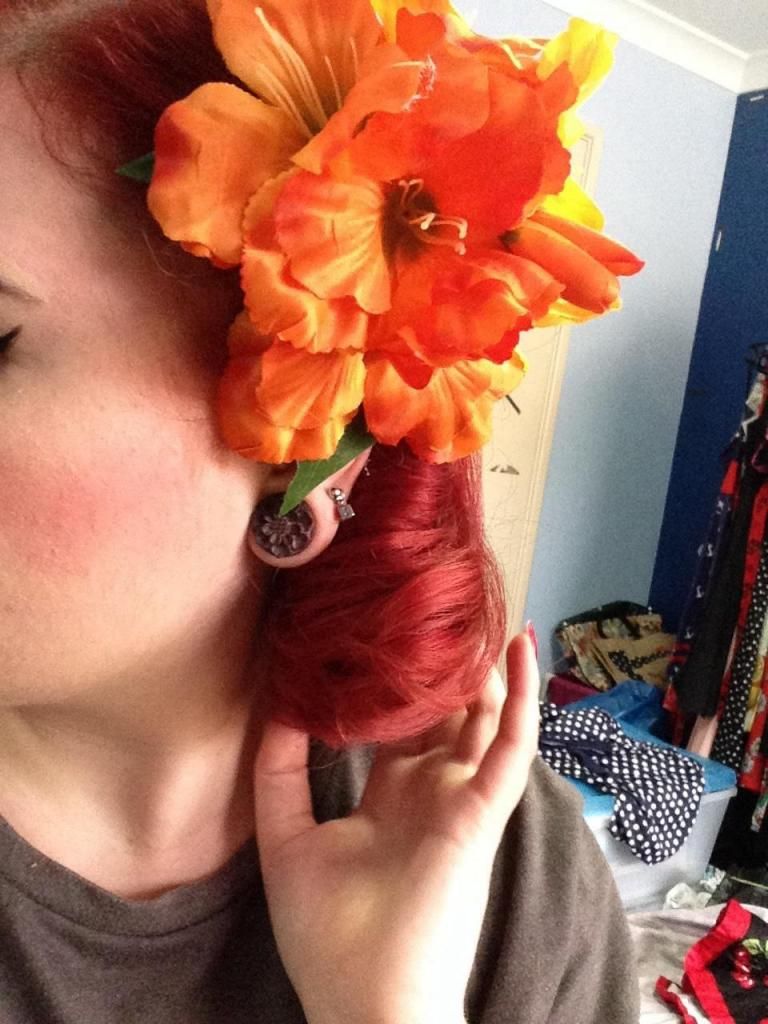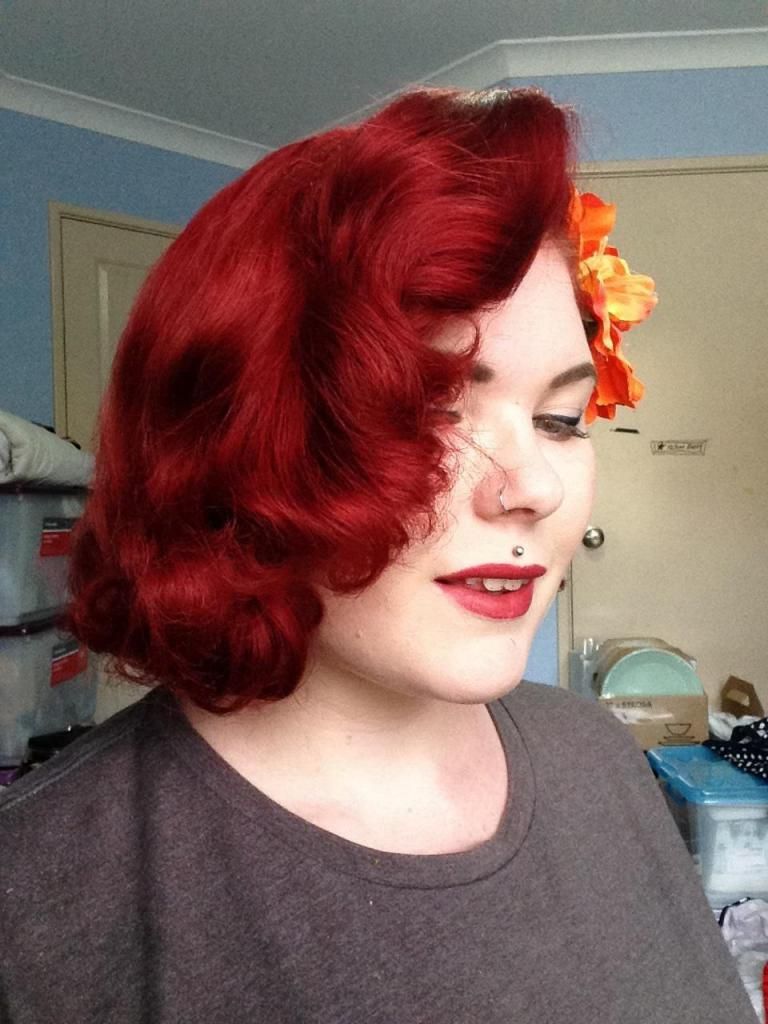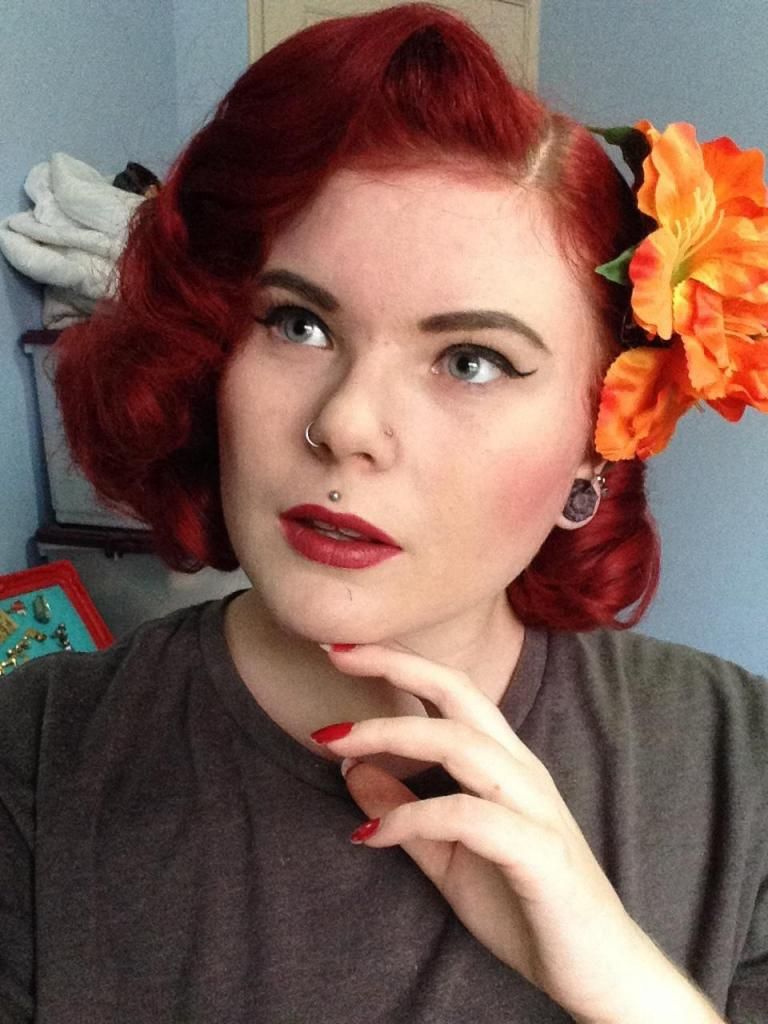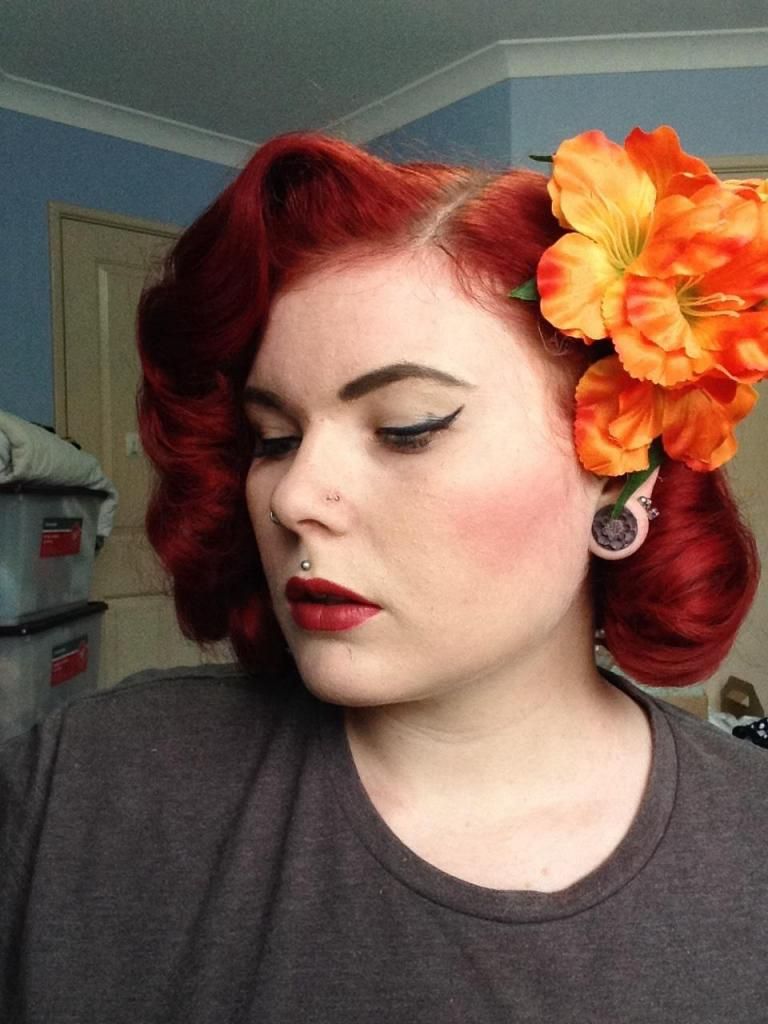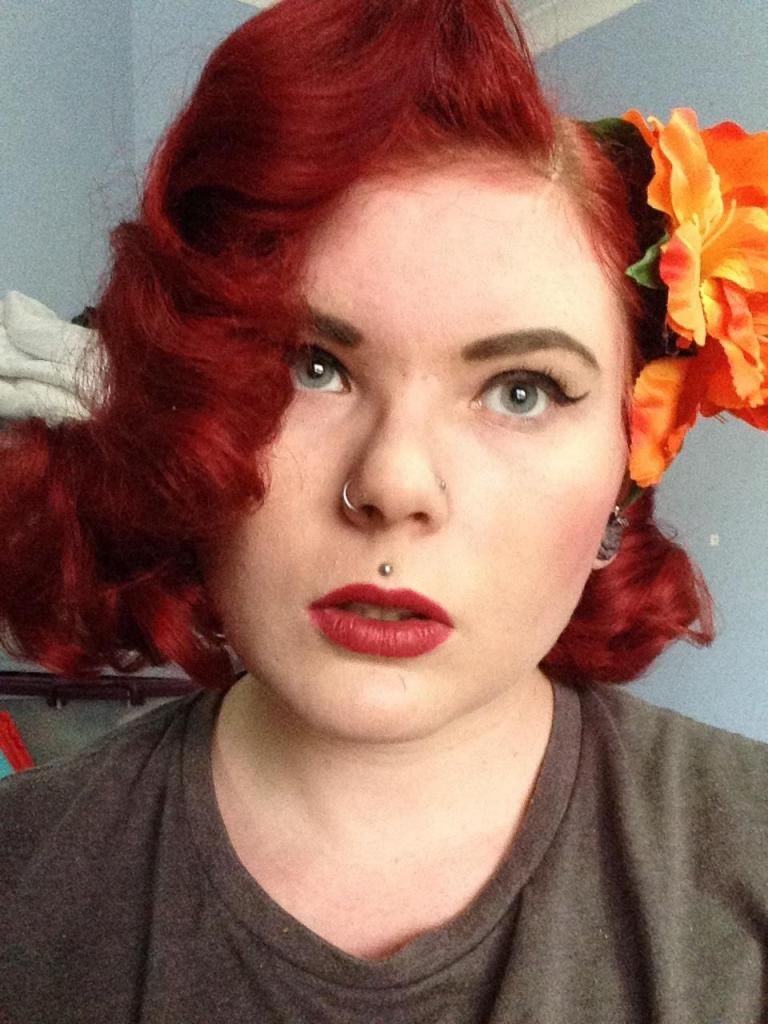 Hair piece made by me.
(Sorry for the bad images, I was losing light in the room)
Personally, I find these to be the best way to achieve great curls if you have the time to sleep in them or sit around in all day. I use hot rollers for when I only have an hour or so to get ready.
I would highly recommend grabbing yourself a set but don't be scared if they don't turn out how you want at first. Practice makes perfect.
Feel free to share your tips below.